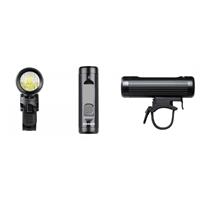 RAVEMEN CR900 rechargeable led flashlight USB 900 lumens touch display IPX6
LED torches
Wishlist
Powerful led flashlight, ideal for mounting to the bicycle handlebar, with display that shows the battery life in different brightness levels.
Assembly and disassembly with ultra-fast handlebars, 2 strobe effects and 4 brightness levels.
Availablity:
Not Available
Quantity: 0
Phone purchasing at (+39) 333 5645324
Fast shipping for available items
Description
POWERFUL TORCH RECHARGEABLE BIKE LIGHT WITH TOUCH CONTROL
- Anti-glare, wide lighting beam. Compact and lightweight design with quick release function from the handlebar.
- Displays the remaining charge, the display shows the charge for each brightness level, to help you plan your excursion.
- Thanks to the button to be mounted to the handlebar you can click to change the brightness levels safely, without removing the grip. Aero Dynamic Design with great heat dissipation, aluminum side fins; integrated protection circuit to prevent LED overheating.
- IPX6 protection
- Delicate Touch Pad to change brightness levels quickly and easily.
CONTENT OF THE PACKAGE
- 900 LM LED torch
- handlebar button
- handlebar holder
- 2 O-ring rubber rings
- charging cable
- instruction manual
to do: attachments