Voice Recorder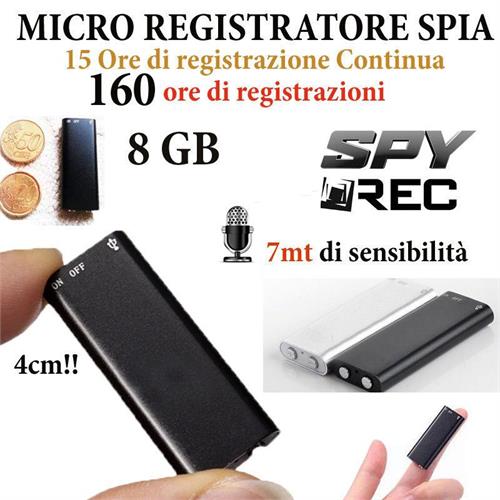 MICRO VOICE AUDIO RECORDER 8GB Spy / 160 Hours of Recording / Earphones Included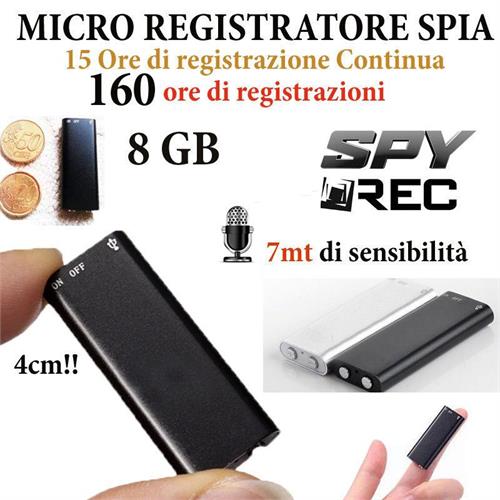 MICRO VOICE AUDIO RECORDER 8GB Spy / 160 Hours of Recording / Earphones Included
Voice Recorder
DEMONSTRATION VIDEO: https://www.youtube.com/watch?v=cvabhtBiG1w&t=0s
EASY HIDDEN
so small that it can be hidden anywhere just 0.5mm thick and 4 cm long.
QUICK RELEASE TIMES
only 20 minutes of charging to ensure that it is fully charged (it must be recharged on the USB port of the PC)
LISTEN TO PLUG & PLAY OR HEADPHONES
Listening to recordings made in 2 modes:
1) with the aid of a PC, just connect the device to the PC via the USB cable supplied and open the file using an Audio file reading program, otherwise we recommend downloading "VLC Media Player" for free, available for both Windows and Mac versions OS.
2) through headphones you can listen directly from the recorder.